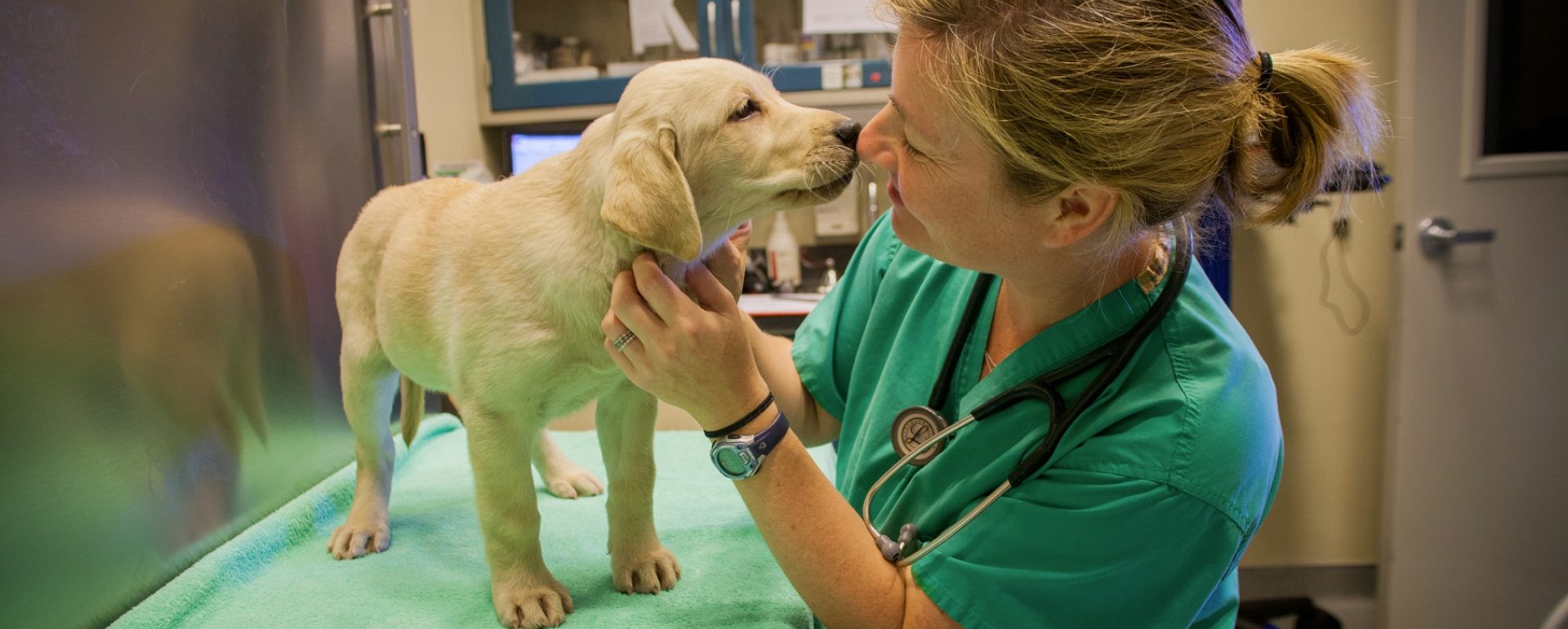 Veterinary
Let your commitment to quality guide you here.
GDB offers an especially rewarding career for veterinary professionals. You'll work at the top of your profession in a state-of-the-art environment, with unique problem-solving opportunities and a positive atmosphere. Our teams are close, collaborative, and supportive. And you'll leave every day knowing that you have played a vital part in our mission to improve the lives of people who are blind or visually impaired.
If you can't access the online application, please send us your cover letter and resume by e-mail to [email protected].
AAHA accredited clinics featuring low-stress handling and a great tech-to-vet ratio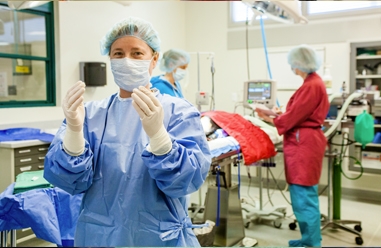 Laparoscopic spay surgical equipment, endoscopy and the latest, lowest-dose digital X-ray system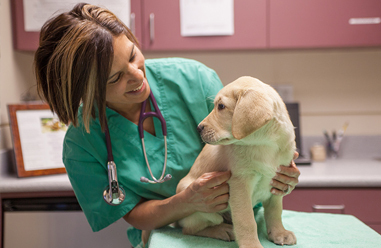 Orthopedic rehab specialist and a theriogenologist on staff
Why the Veterinary Department
At GDB, you'll become an expert on our yellow and black Labrador Retrievers, Golden Retrievers, and Lab/Golden crosses, who are bred and born on our San Rafael, California campus and begin socialization as early as three days old. You will work with state-of-the-art equipment while caring for our calm, professional dogs.
Our top priority is the quality of care we provide our guide dogs throughout their lives. We are deeply committed to supporting our dogs' health and well-being, so you will be empowered to deliver all the care that you deem necessary with minimal financial constraints.
At GDB, there is always something new to learn. You will hone and expand your knowledge in a wide variety of areas like neonatal care, breeding, canine reproduction, spaying/neutering, laparoscopic surgery, ultrasound, and more. We support continuing education and professional development that aligns with our goals.
The teamwork at GDB is exceptional, both within the veterinary department and across the entire organization. Because we all share the same passion for our mission, you'll experience strong support from colleagues and make meaningful connections.
Balance is excellent at GDB, with reasonable schedules and the flexibility that helps you integrate your work and life. We offer ample vacation and holiday days. Our wellness program is another great perk, with an onsite fitness center, yoga, daily stretching, and massages. And we offer great CE benefits, as well as an annual shoe and uniform allowance.