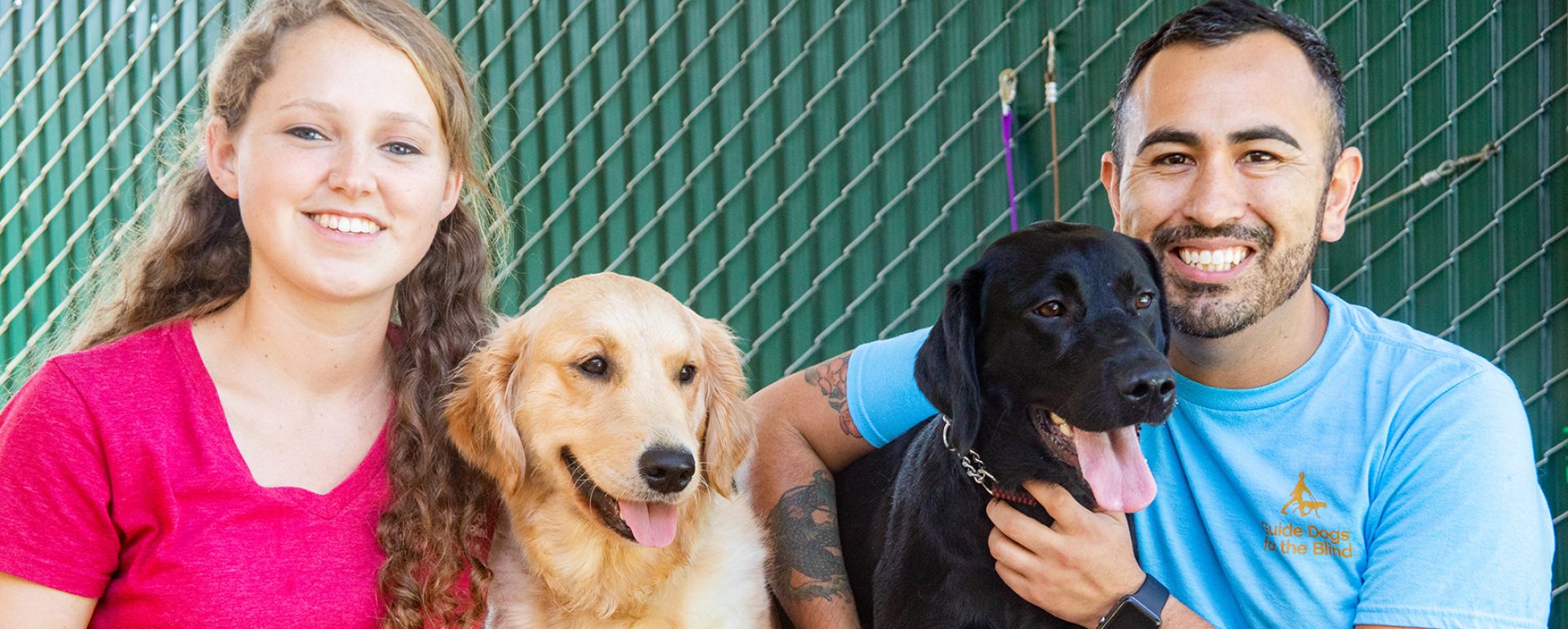 Why GDB
Let your belief in our mission guide you here.
At Guide Dogs for the Blind (GDB), we create exceptional partnerships between people, dogs, and communities. With excellent client services and a robust network of instructors, puppy raisers, donors, and volunteers, we prepare highly qualified guide dogs to serve and empower individuals who are blind or visually impaired throughout the U.S. and Canada.
We are motivated each day by our important work, as we encourage each other to perform to our greatest potential. If you have something special to give and are passionate about our mission, explore a career with us. You'll build new skills, gain new friends, and leave every day knowing you have made a difference.
---
At Guide Dogs for the Blind, we respect, value, and appreciate all differences. We welcome all qualified candidates irrespective of your race, color, religion, sex, gender identity or expression, sexual orientation, national origin, marital status, genetics, disability, age, or veteran status.

If you have a disability and need assistance and/or accommodation with applying for a job, please feel free to contact our Human Resources department.

If you can't access the online application, or have questions regarding your application, please contact human resources at [email protected].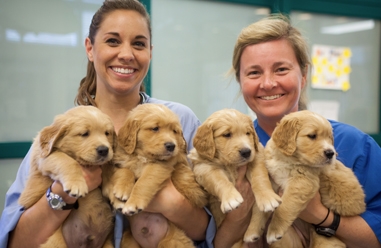 Largest guide dog school in North America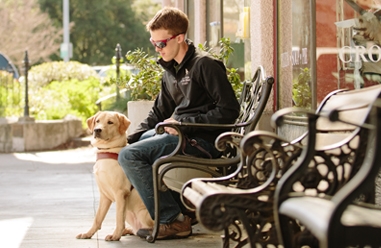 More than 2,000 working teams
(clients and guide dogs)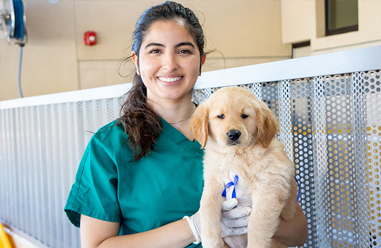 300 employees and 3,000 volunteers
We are the largest guide dog school in North America, with a strong reputation and a history of serving our clients for over 75 years. As part of our team, you will work with some of the industry's best people in a stable and professional environment where we all come together to achieve our goals.
All of the services for our clients are provided free of charge, including personalized training and extensive post-graduation support, plus financial assistance for veterinary care, if needed. Our work is made possible by the generous support of our donors; we receive no government funding.
Are you someone who is truly passionate about dogs? At GDB, we offer careers that incorporate working with dogs while helping to fulfill a truly great purpose. You'll love your daily work while earning an income and achieving your career goals.
GDB's campuses are like little villages, with many different colleagues all working together to fulfill a compelling mission. You'll enjoy collaboration within groups and across the entire organization. We empower team members to support each other while leveraging their individual strengths.
GDB is a place where you can learn things you would never experience elsewhere. You can take on extended responsibilities and more complex challenges than in a comparable role. Ours is truly an environment where you are learning something new all the time.
At GDB, we are eager to help you grow and develop a long and satisfying career with us. We offer on-the-job training, as well as many opportunities for learning, expanded responsibilities, and support for specialized training that relates to our work.
If you want to get away from the routine world and work in a unique, campus-style setting, GDB is the place for you. We have two campuses with great facilities, picturesque outdoor spaces, and many amenities.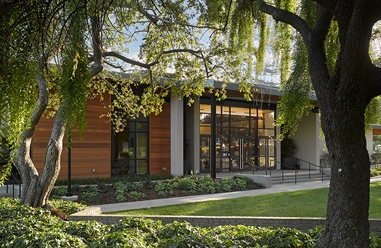 San Rafael, California Campus
GDB's national headquarters is located in San Rafael, California, in an urban setting that is 20 miles north of San Francisco and 30 minutes from Napa Valley wine country and the beaches of the Pacific Ocean. The campus is situated on 11 acres in a park-like setting and includes our corporate administration offices and our state-of-the-art residence building and puppy center, along with our kennels and veterinary clinic. Offering an active, fast-paced work environment, the campus has approximately 200 employees. We are reachable by public transportation – The SMART train, which stops right behind our campus.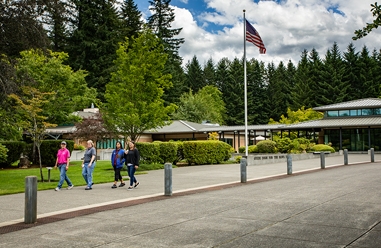 Boring, Oregon Campus
Our Boring, Oregon campus is a satellite facility with approximately 80 employees. Focused on guide dog training operations, this campus also includes veterinary and facility services. Surrounded by local farms and nurseries in a rural, forest-like environment, the property provides a tranquil setting. We are located 20 miles east of Portland, 30 minutes from the beautiful Columbia River Gorge, and an hour's drive to Mt. Hood and its many recreational opportunities.
Equal Opportunity Employer
Guide Dogs for the Blind believes that all persons are entitled to equal employment under the law. GDB does not discriminate on the basis of race, color, national origin, sex, ancestry, age, medical condition, disability, veteran status, marital status, or any other consideration made unlawful by federal, state, or local laws. GDB also makes reasonable accommodations for qualified, disabled employees. This policy applies to all areas of employment, including recruitment, hiring, training, promotion, compensation, benefits, transfer, leaves of absence, and social and recreational programs.