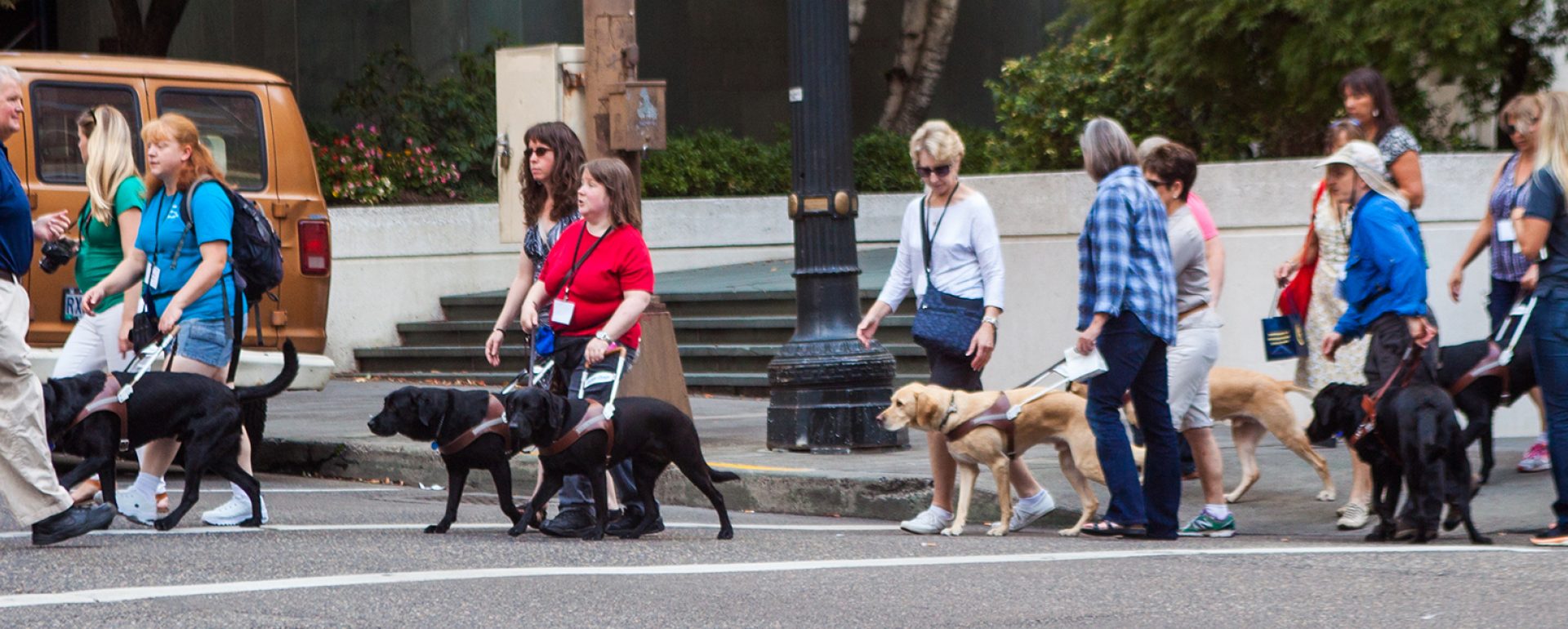 Alumni Association
Connecting GDB graduates wherever they go.
At Guide Dogs for the Blind, we are firm believers in the idea that we are stronger as a community. GDB's Alumni Association is busy developing local chapters and planning activities to further unite our communities and reach others with our power of partnering. The Alumni Association provides you with opportunities for mentoring, networking, and advocacy, as well as to actively be involved in our mission. You are crucial in shaping our future and helping us to reach others who could benefit from our services, and we thank you for your passion, enthusiasm, and involvement!
If you have questions about joining a local Alumni Association chapter or starting one of your own, please contact us at 800.295.4050.
Alumni Association Documents
Alumni Association Vision
The Alumni Association will use our power of partnering to improve quality of life by building a strong sustainable community of support among our 2,200 alumni. We will work to support alumni successes with their guides, in building relationships with others, and contributing to the GDB community.