Central Bark
A podcast by Guide Dogs for the Blind
Central Bark shares the stories and conversations that bring our mission to life. Join host, Theresa Stern, and special guests as they discuss how lives are changed every day through the special partnerships created between people, dogs and communities at Guide Dogs for the Blind. Learn everything you ever wanted to know about our pups (from guide dog DNA to training techniques) and our amazing people in the GDB community including clients, staff, volunteers and supporters.
Subscribe wherever you get your podcasts! Now available on Apple Podcasts, Google Podcasts, iHeart Radio, Stitcher, TuneIn and Spotify.
Listen to the Latest Episode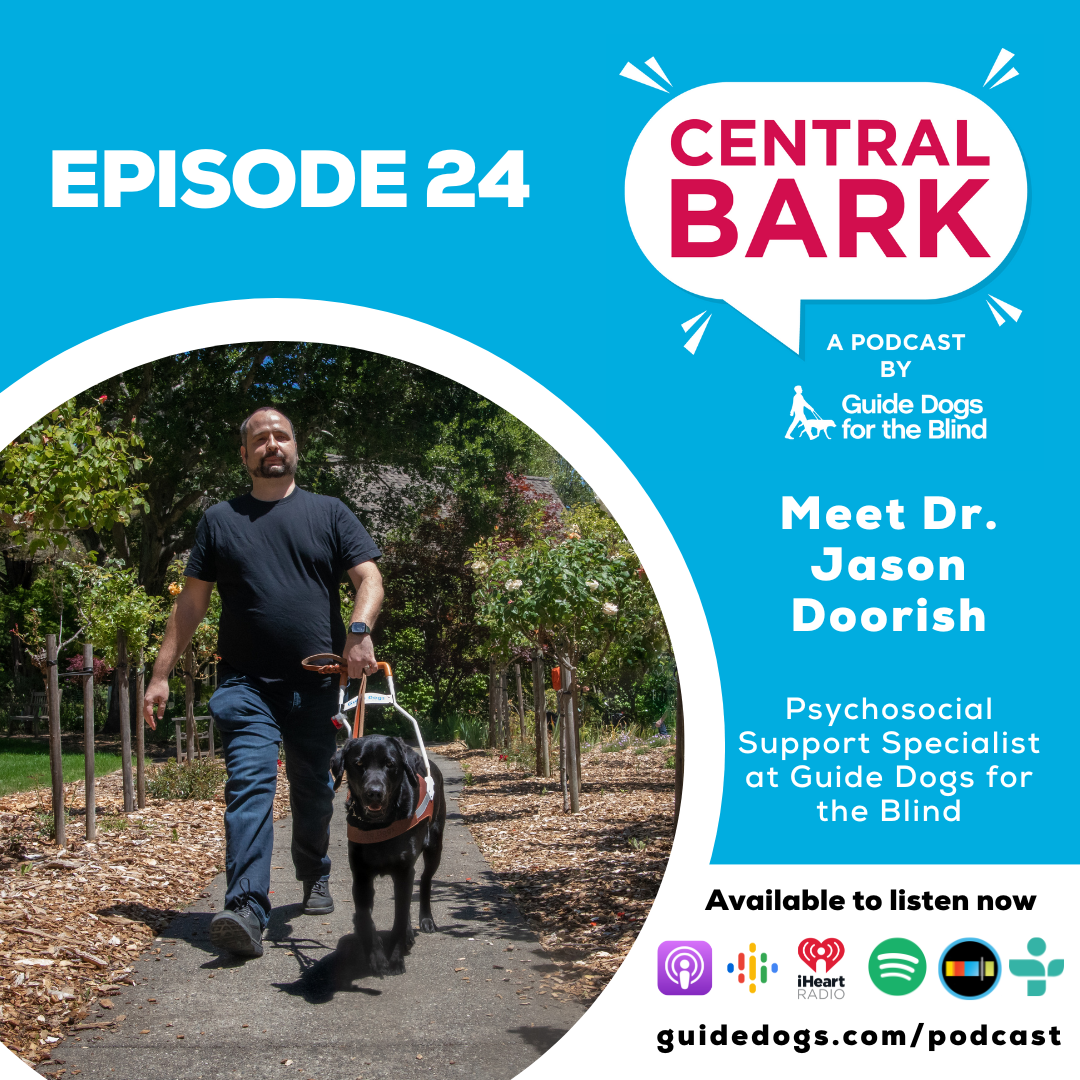 Meet Dr. Jason Doorish, Psychosocial Support Specialist at Guide Dogs for the Blind. Jason is a clinical expert who brings 15 years of professional experience in the mental health field to his role at GDB, and a lived experience as a guide dog handler since 2007. As part of our world-class client services team, Jason offers emotional support resources to clients in our guide dog, K9 Buddy, and Orientation & Mobility (O&M) Immersion programs, all free of charge.
---