Welcome to Central Bark
A podcast by Guide Dogs for the Blind
Central Bark shares the stories and conversations that bring our mission to life. Join host, Theresa Stern, and special guests as they discuss how lives are changed every day through the special partnerships created between people, dogs and communities at Guide Dogs for the Blind. Learn everything you ever wanted to know about our pups (from guide dog DNA to training techniques) and our amazing people in the GDB community including clients, staff, volunteers and supporters.

Subscribe wherever you get your podcasts! Now available on Apple Podcasts, Google Podcasts, iHeart Radio, Stitcher, TuneIn and Spotify.

Listen to the Latest Episode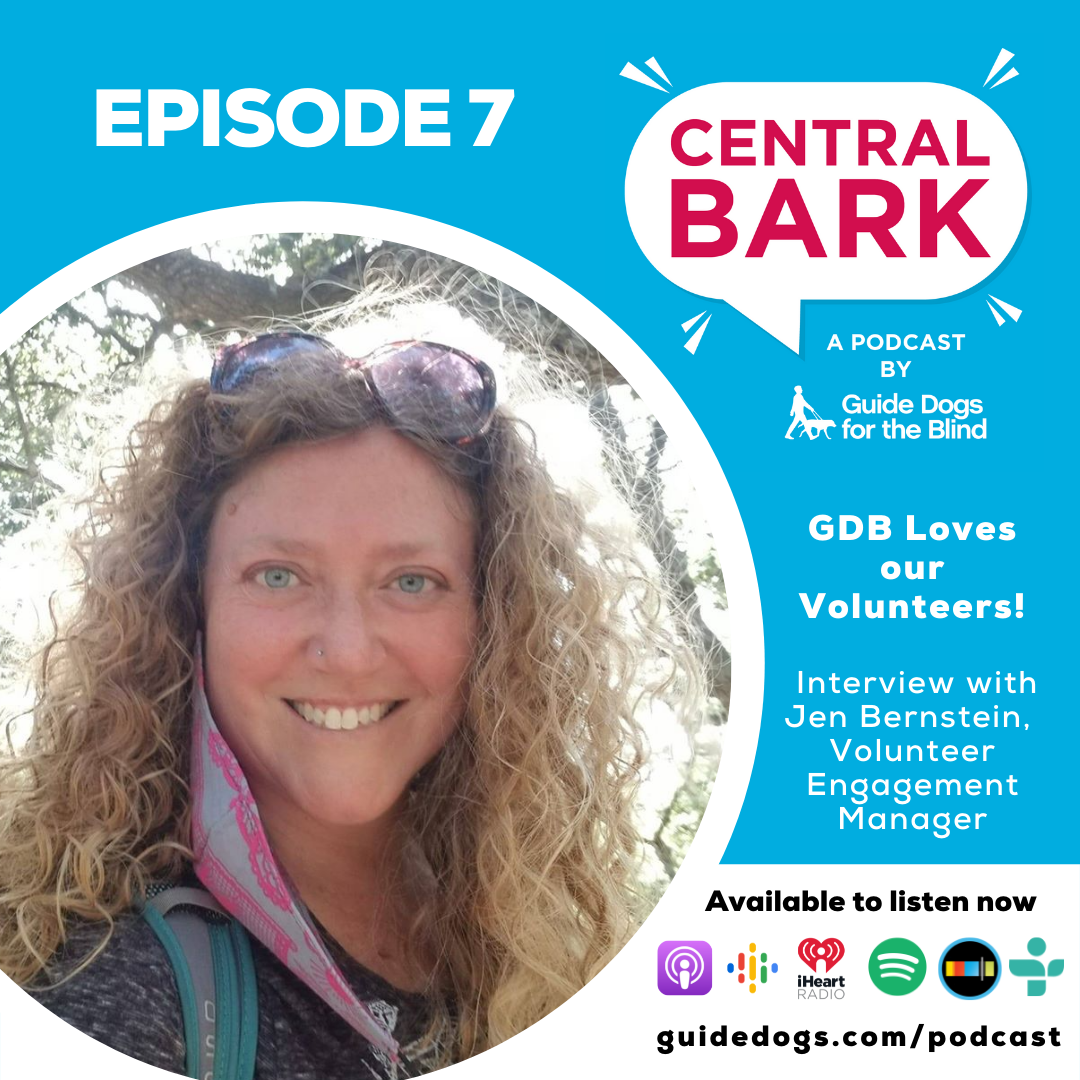 April is National Volunteer Month and here at Guide Dogs for the Blind, we could not do what we do without the support and the dedication of our amazing volunteers. In the last 80 years, volunteers have given more than 1,000,000 hours of their time to support our life-changing mission.
This week, Theresa interviews our Volunteer Engagement Manager, Jen Bernstein about the community of volunteers that make our work possible.

---
Download a transcript of Episode 7 (Word)
Find full transcripts of this episode and show notes under the drop down for each episode below. For questions, or if you need any assistance accessing our podcast, email [email protected]