Puparazzi Photo Contest
Is your dog a supermodel? Give us your best shot for a chance to be featured in our 2023-2024 calendar!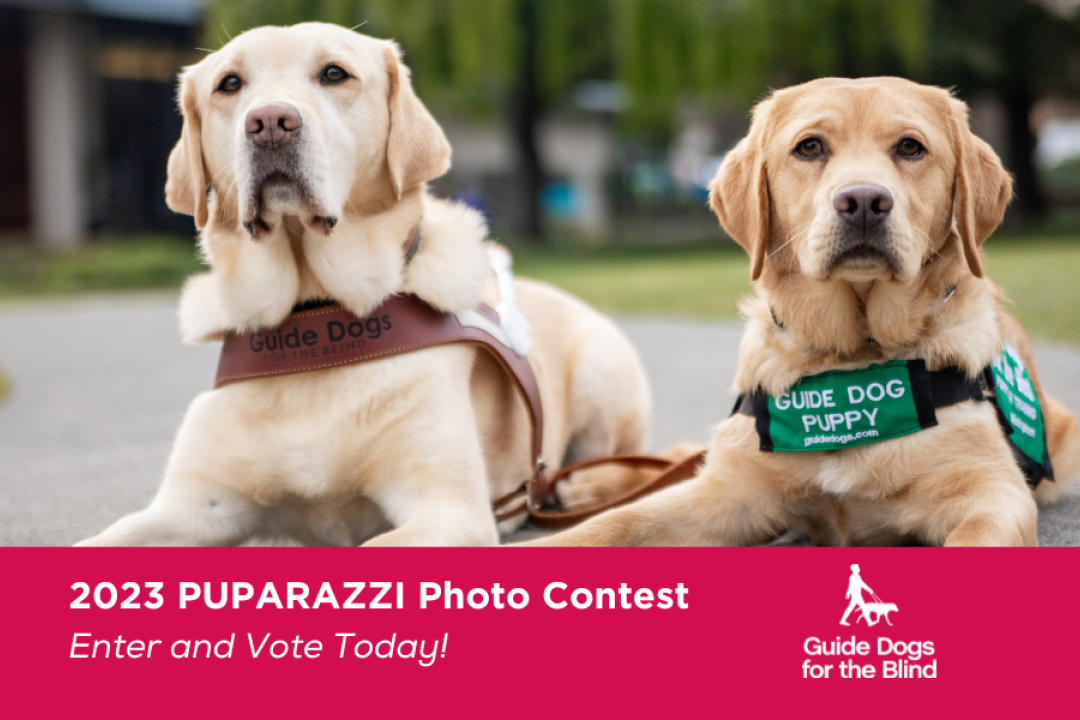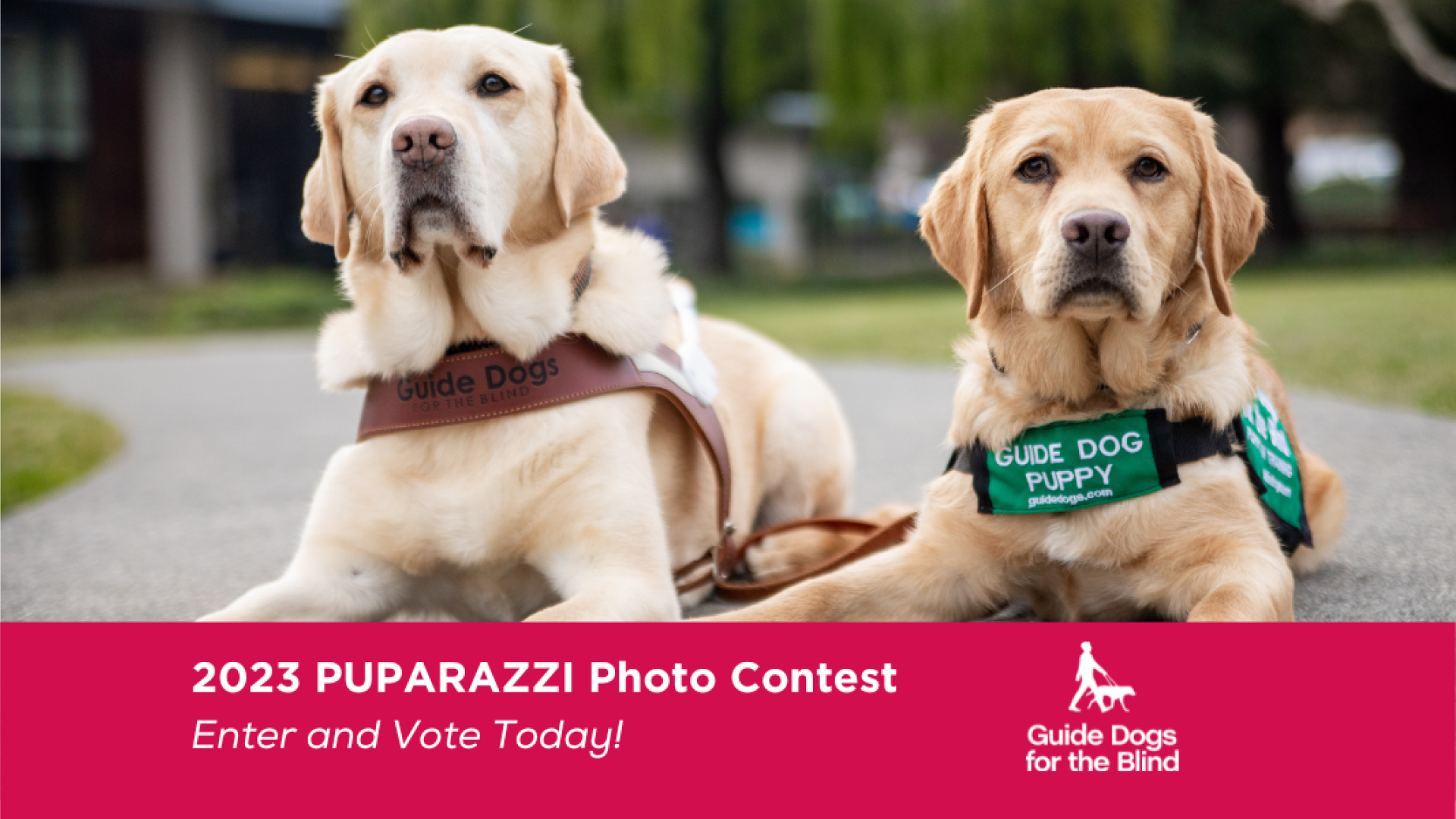 Guide Dogs for the Blind invites you to enter our Puparazzi Photo Calendar Contest! This is not your typical photography contest! We're excited to be partnering with GoGo to offer an online, interactive voting platform that not only lets you be actively involved in your photo submission's chance of winning a spot in GDB's 2023-2024 calendar, but helps raise funds for GDB's mission as well.
The Puparazzi Photo Contest will run from April 11, 2023 8am PST through 9pm PST on April 17, 2023. You'll find complete rules and details on our contest site - please click the below contest entry button to get started.
We hope you'll submit your photos — and vote for your favorites — today! It is free to enter, and votes cost $1 each. Thank you in advance for your support. By participating in this contest you help us tell our story in a very compelling way that will help us fulfill our mission. Thank YOU!