Orientation and Mobility Specialist Seminars
Guide Dogs for the Blind (GDB) offers FREE seminars to teach Orientation & Mobility (O&M) Specialists how to help prepare your students/clients for the guide dog lifestyle.
The seminars are held throughout the year both on our campus in San Rafael, CA, as well as at various agencies throughout the U.S. and Canada. O&M Seminars are two days in length; lunches are included. There is no fee to attend, but we do request that travel costs be met by the O&M Specialist or their agency. The seminars are limited to 12 participants due to the hands-on nature of the training.
GDB's O&M Seminar meets the high standards set by the Academy for Certification of Vision Rehabilitation and Education Professionals (ACVREP); upon completion, participants are eligible to receive 13 CE hours.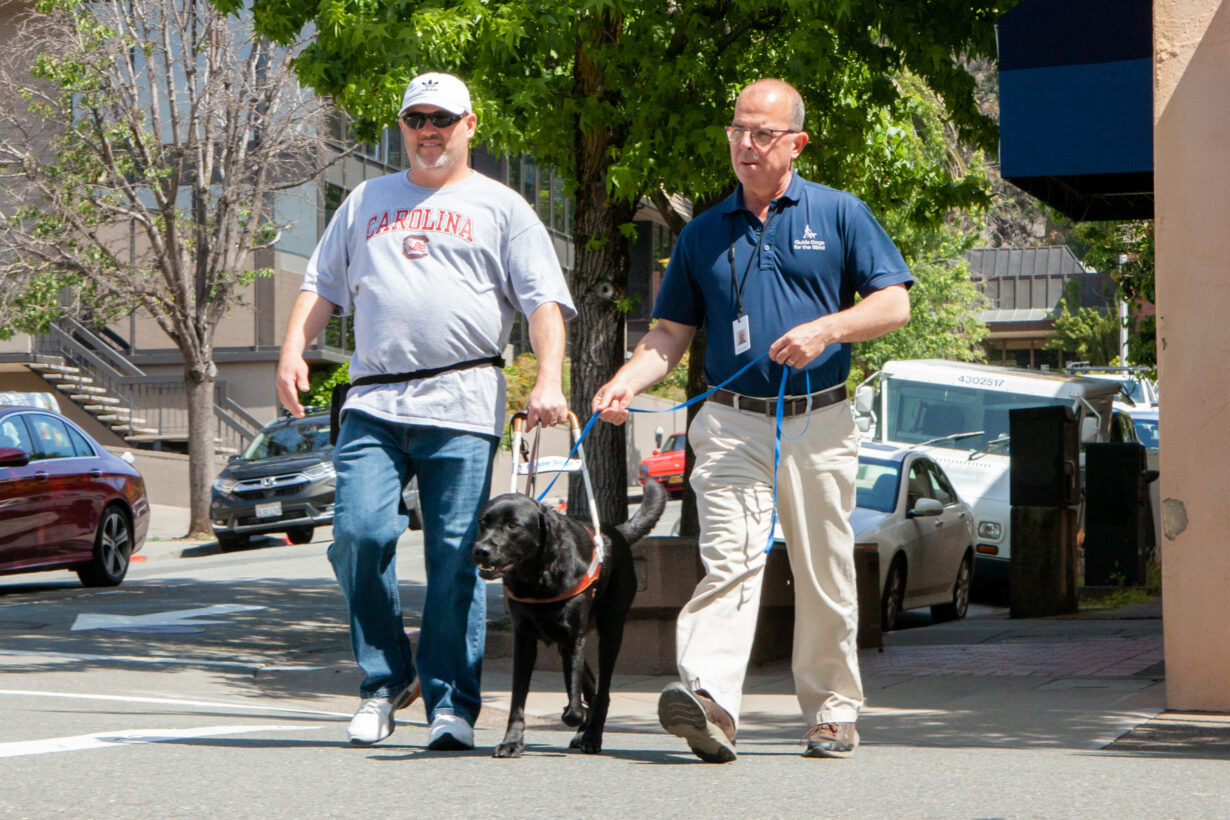 The O&M Seminar is appropriate for the following:
University trained O&M specialists with over 12 months of experience.
O&M specialists who have never attended a GDB O&M seminar.
O&M specialists who have previously attended a GDB O&M seminar prior to 2018.
Completion of our O&M Seminar will allow you to:
Educate your students/clients who express an interest in working with a guide dog to the guide dog lifestyle, and in particular, GDB's guide dog training program.
Prepare your students/clients in the transition from cane to dog.
Assist people in qualifying for the GDB program.
Assist people in completing the GDB application process.
Assess your students'/clients' travel skills and other requirements for qualification into GDB's Guide Dog Program.
Provide orientation assistance to active GDB alumni in the field.
Date: October 11-12, 2023
Location: Washington DC

Department on Disability Services
Rehabilitation Services Administration, Sensory Unit
250 E Street SW Suite 1000
Washington DC 20024
Registration deadline: September 20th, 2023
For more information or to receive an application, please contact Stephanie Zabitz, Senior O&M Program Specialist at [email protected] or 800.295.4050 ext. 2363.