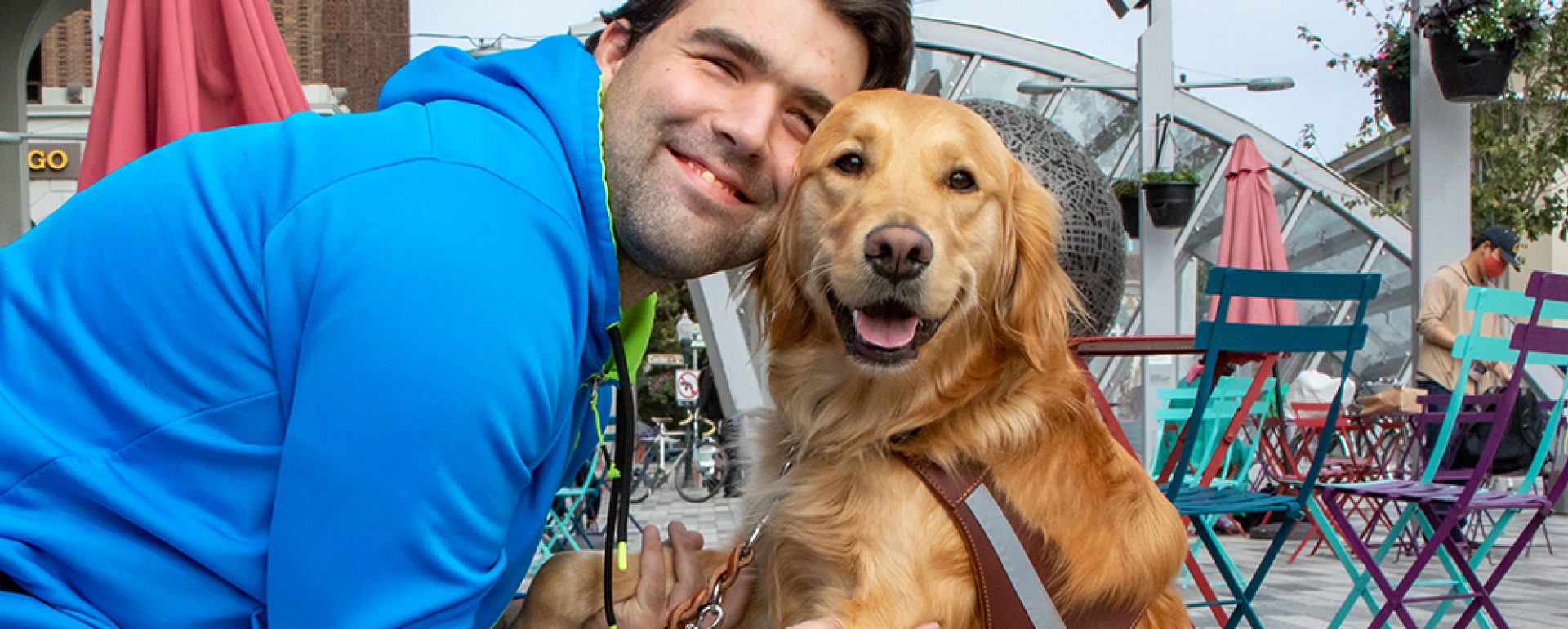 Honoring Our Generous Donors
Our donors make a profound difference in the lives of our clients and the dogs we breed and train to be guides. Their commitment and support help make it possible for GDB to fulfill our mission every day to empower lives by creating exceptional partnerships between people, dogs, and communities. GDB proudly recognizes our generous major donors through our Friend's Society and Leadership Circle.
Our Friend's Society members are loyal annual donors who believe in Guide Dogs for the Blind's work and contribute $1,000-$9,999 each year.
Our Leadership Circle is comprised of individuals and organizations that provide transformational support to GDB's mission, contributing $10,000 or more each year.
Membership in both giving societies is renewed annually (July 1 – June 30).
FRIEND'S SOCIETY GIVING LEVELS AND BENEFITS
LEADERSHIP CIRCLE GIVING LEVELS AND BENEFITS
If you have questions about our giving societies, or would like more information about customizing your gift, please contact us.
For Friend's Society gifts ($1,000-$9,999), please contact Jillian Fish, Philanthropic Gifts Officer, at 415.488.2350, or [email protected].
For Leadership Circle gifts ($10,000+), please contact Doria Leong, Head of Philanthropic Gifts, at 415.499.4040, or [email protected].