Are you looking for an opportunity where you can have a positive impact? Would you enjoy surrounding yourself with others who share your community spirit and commitment to teamwork and philanthropy? Or perhaps you would like to connect with our lovable dogs and puppies? In any case, you have come to the right place!

Immediate Campus Volunteer Needs
We currently have immediate openings for the following mission-critical volunteer opportunities:
Open to volunteers 18 years and older, with immediate opportunities on our California campus (San Rafael). Roles vary depending on your interest and skill set, ranging from fulfilling online store orders, stocking merchandise, conducting in-person sales transactions, and more! You'll interact with a variety of GDB clients, staff, and fellow volunteers. Join us for some retail therapy!
Open to volunteers 25 years and older based out of our California campus (San Rafael), this role requires a regular drivers license and a background check. You will be providing our clients with transportation to and from our campus to one of the regional airports or train stations. Our clients come from across the U.S. and Canada, and our volunteer drivers are often the first welcoming faces they will meet from GDB as they arrive, or the last farewell as they head home. GDB provides the vehicle, gas, and tolls - there are no out-of-pocket expenses. Volunteer drivers need to be available Friday afternoon/evenings, and/or mid-day on Sunday. This volunteer opportunity will fuel your soul!
The K9 Buddy Family Foster Care opportunity is open to households with children ages 5 and up, and is available at either of our campuses (San Rafael, CA and Boring, OR). We are seeking families to assist with observations of dogs who are being considered for our K9 Buddy program, which places dogs as companions for children and adults who are blind or visually impaired but who don't need the services of a guide dog. You will foster a dog in your home, typically for a period of two weeks, and provide GDB with observations and videos of your children and family members interacting with the dog. All supplies and veterinary care will be provided by GDB.
Requirements include :
Prior large dog experience for the adults in the home
Attendance at mandatory foster care training sessions (virtually or in-person)
Adherence to dog management protocols (for dog's safety) which will be outlined in one of the mandatory training sessions
The ability and willingness to transport the dog to and from the respective GDB campus as required
If your household has pets, they need to be tolerant of the foster dog or safely separated
Agree to a home visit
Are you interested in fostering one of our dogs in your home? Foster care is one of the most hands-on opportunities that we have for volunteers to work with our amazing dogs, right in the comfort of your own home. We have two programs with immediate opportunities available: Foster Care (could be for any of the dogs in our program), and Commuter Foster Care (overnight and weekend care for dogs active in our guide dog training program; volunteers must transport the dog to/from one of our campuses during the week). To learn more about both of these volunteer opportunities specifically, visit the Foster Care Program page.
To inquire about the opportunities above, please contact Volunteer Engagement Manager Jennifer Bernstein at [email protected], or 800-295-4050, extension 4106.
Additional Volunteer Opportunities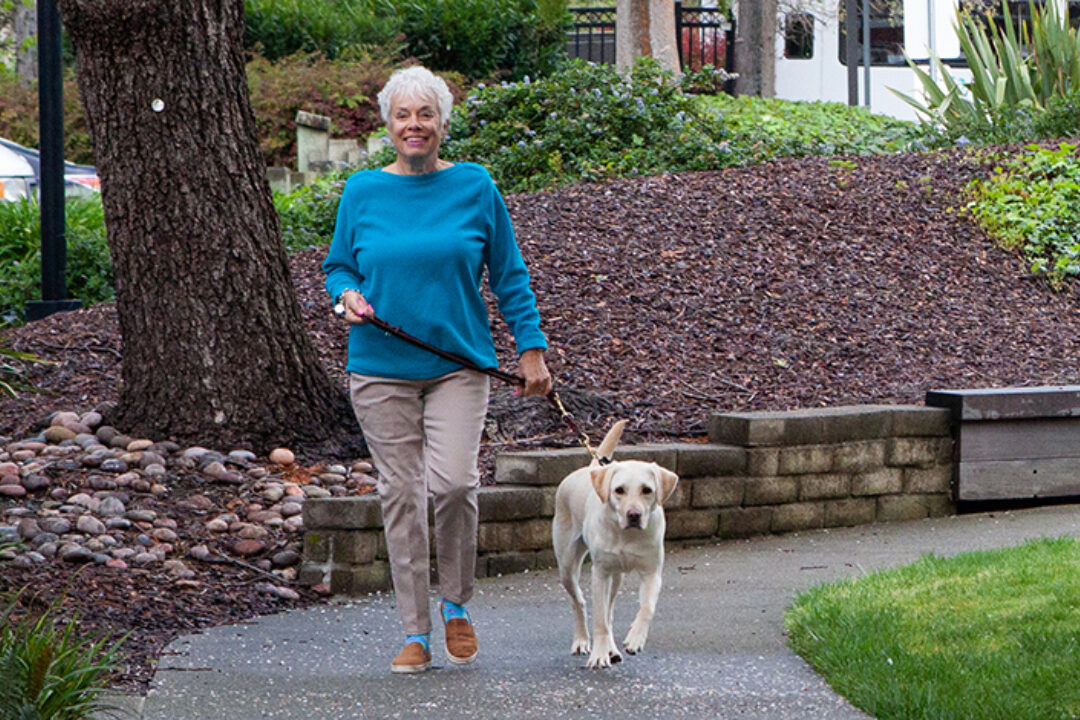 In addition to the immediate volunteer opportunities listed above, we have a wide variety of more than 50 interesting campus volunteer jobs that will give you the chance to find a position perfectly suited to your individual interests and talents at either of our campuses.
Volunteer opportunities exist in a variety of departments, and work with our clients, our dogs, and our administrative offices. Campus volunteer opportunities are available to people 18 years and older.

Please complete the Volunteer Interest Form below, and a member of the Volunteer Engagement Team will follow up with you regarding next steps. Volunteer opportunities are filled by a matching process, taking into consideration GDB's needs and mission as well as the applicant's skills, interests, and schedule.
Guide Dogs for the Blind has more than 700 volunteers on our two campuses.