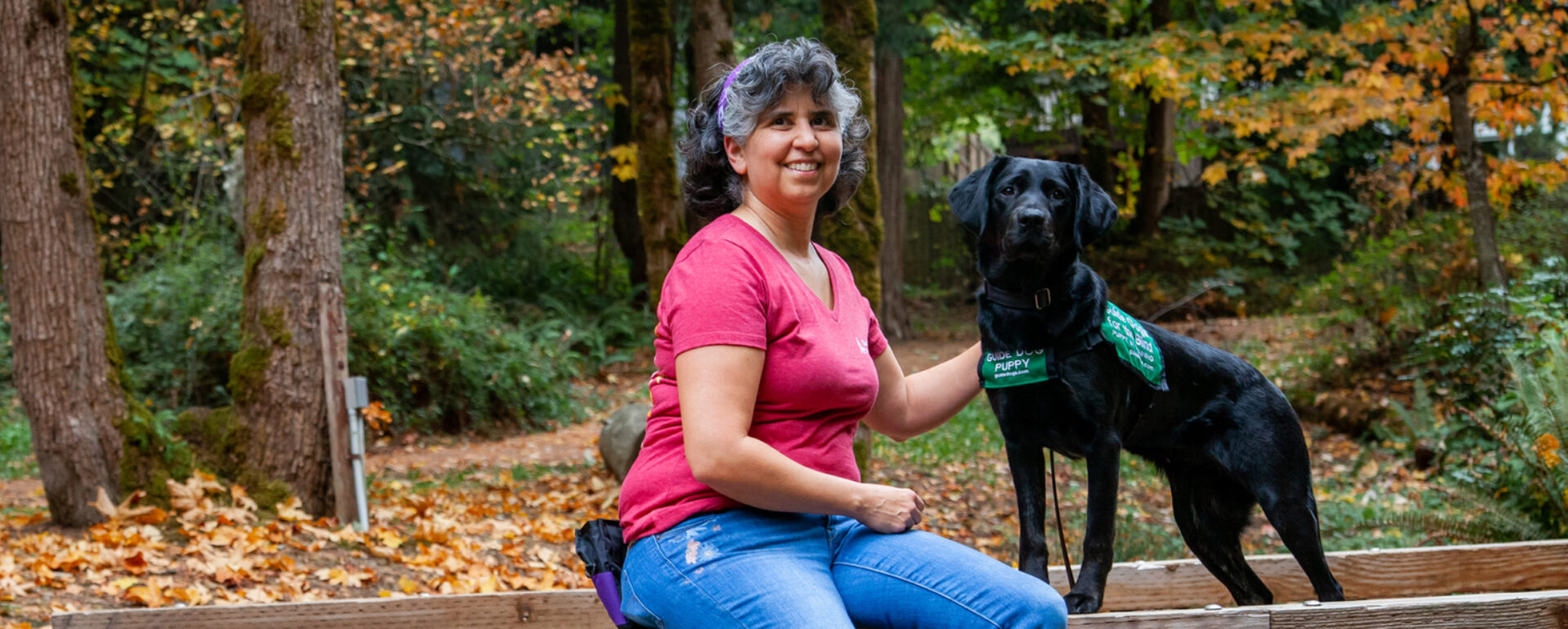 Hybrid Puppy Raising Project
We are excited to announce the next Hybrid Puppy Raising Project for volunteers interested in raising a puppy for Guide Dogs for the Blind (GDB). The Hybrid Puppy Raising Project is different from our traditional club-based puppy raising program: it is led by staff experts from the GDB Puppy Raising team, who provide support and education through a hybrid model of online trainings, webinars, and in-person workshops.
Participants in this puppy raising option must be able to travel to our San Rafael, California campus a few times throughout the project, to attend in-person workshops, pick up their puppies, and meet staff for support.
An introductory meeting via Zoom will be held on Thursday, October 5th at 6pm (PST)
Volunteers will be supported throughout the application and initial learning process, culminating in a hands-on workshop on Saturday, December 2nd
Program participants will receive their puppies in December!
If you are interested in helping usher our puppies on their journey to service by providing socialization and love, this hybrid project could be for you!

To receive your invitation to the introductory meeting, please use the link below to complete a brief survey by October 1st.

If you have any questions, please email us at [email protected].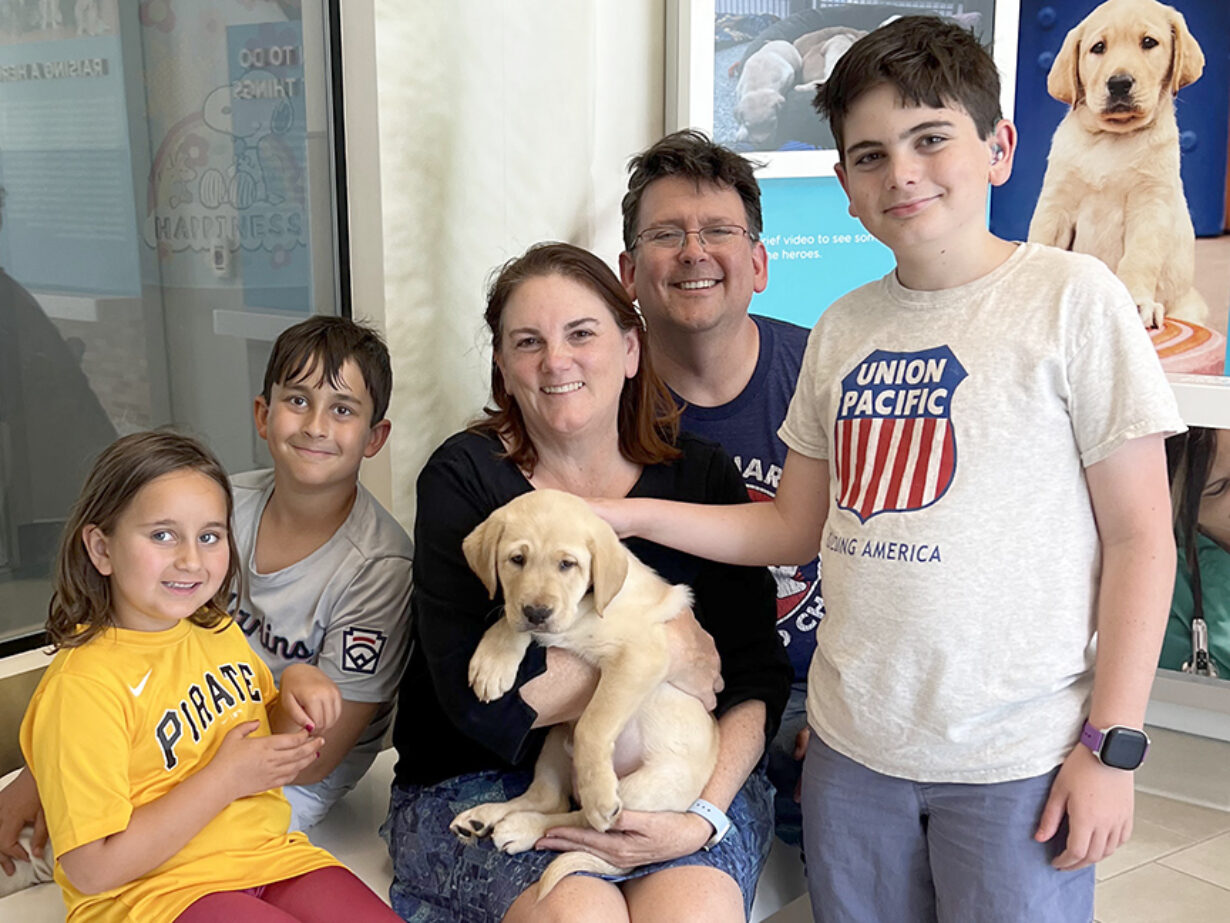 "Hybrid puppy raising gives us the flexibility to devote the time to raising a guide dog puppy while still participating in all the other activities our three school age children want to do. We wanted to raise a puppy but couldn't commit to the ongoing weekend activities with the local puppy raising club - hybrid raising makes it possible!"
- Jessie Becker, pictured with her husband, three children, and guide dog puppy Asher