Like many Guide Dogs for the Blind (GDB) supporters, Donna and her mother, Marjorie, were drawn to GDB because of their love of dogs. Not surprisingly, when they moved to California in the mid-80s from upstate New York, they brought three dogs with them, two Labs and one Shepherd. Donna remembers while growing up there was always a dog or two in the family.
They stumbled upon Guide Dogs for the Blind 22 years ago when they saw an ad in the local paper advertising GDB's Annual Holiday Luncheon in downtown San Francisco. As Donna recalls, "it looked like fun. We wanted to know more about an organization that involved dogs in their mission in such a unique way."
By coincidence, they were assigned to one of the Legacy Society tables and sat next to Tom Horton, International Director of Planned Gifts. They had no idea what the Legacy Society was, and as they talked with Tom and other individuals at the table, they learned it was a recognition society to honor individuals who had named GDB in their estate plans.
That was the beginning of a long, fruitful relationship with Guide Dogs for the Blind. After lunch, they requested more information about estate planning gifts. Since Donna was single and her mother was widowed, Donna said it made complete sense to name an organization like Guide Dogs for the Blind as a beneficiary of their trust. They were now officially part of the GDB family!
Soon, they began attending graduations and Legacy Society events, where they learned more about the other side of the harness, namely how these amazing dogs help transform the lives of those who are blind or visually impaired. As Donna says, "the graduations were such a great cause of joy where the organization's incredible mission really came alive for us."
Donna and Marjorie even adopted a career change dog Hanley, a Lab cross who lived to the ripe old age of 15½. They remained in contact with Hanley's puppy raiser from Arizona who Hanley remembered during a visit many years later.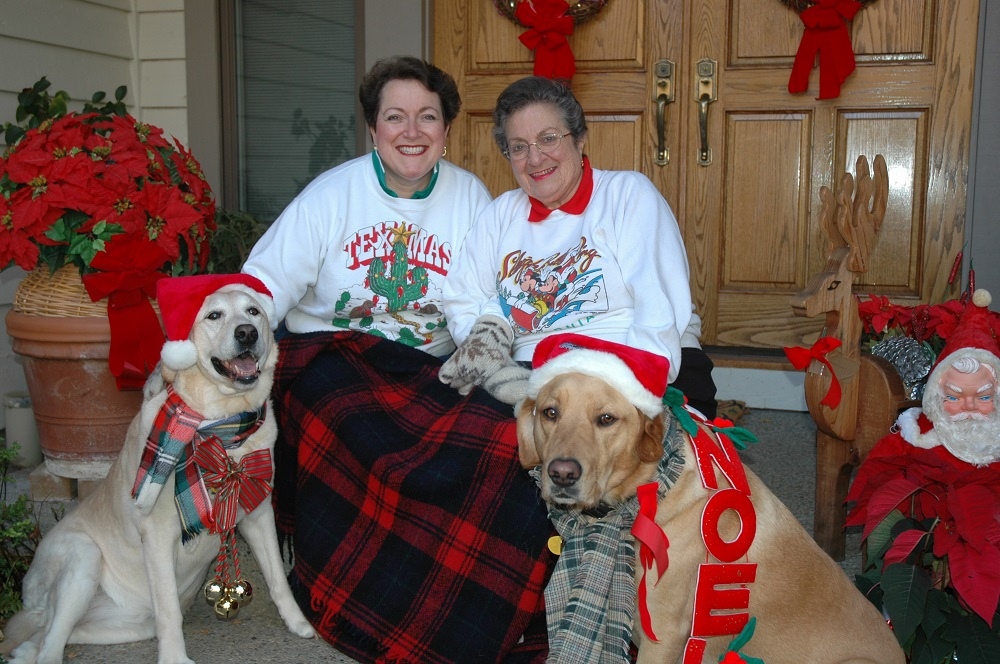 Though Marjorie passed away eight years ago, Donna continues to be an active ambassador and supporter of Guide Dogs for the Blind. She is passionate about GDB and tells everyone she meets to get involved and go to graduation when the campus reopens to visitors. She also recommends our life-changing services to friends who are blind or visually impaired.
"Guide Dogs for the Blind feels so fortunate that Donna and Marjorie responded to that newspaper ad all those years ago and chose to make GDB part of their family," says Tom. "It's been a wonderful partnership."
Learn how you can leave a lasting impact with a legacy gift.
Watch a virtual seminar on "Six Ways to Incorporate Charitable Planning into your Estate" Plan featuring Tom Horton, GDB's International Director of Planned Gifts.